Organizational Culture Design
Our workshops are the genesis of organizational culture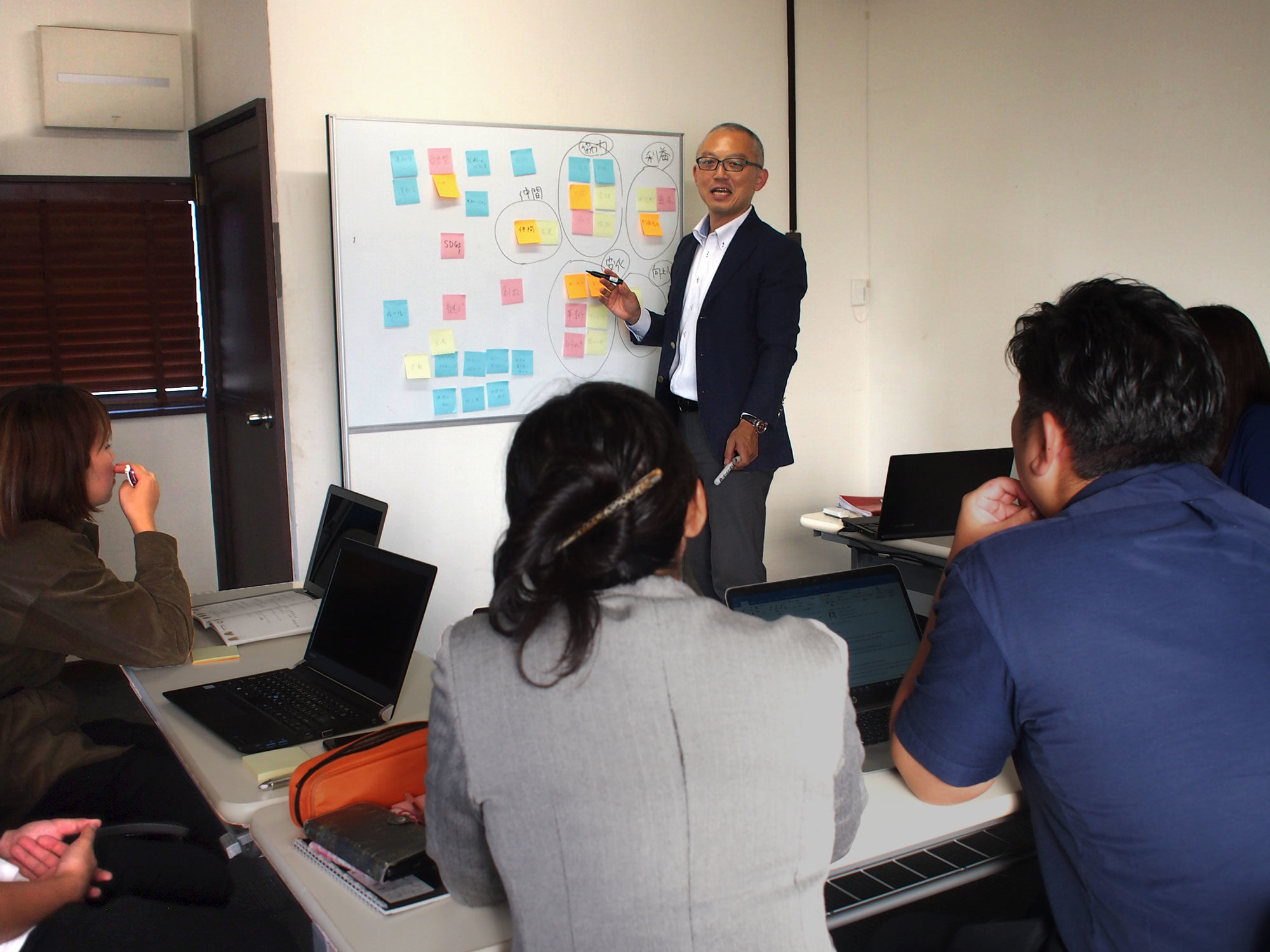 We consider an organization's culture to be comprised of the shared values amongst its employees.
Therefore, in order to resolve a cultural challenge, an organization needs to restructure their culture with the thoughts and input from all its staff. Undokai are designed to be a catalyst for organization unity, and the inclusivity is transposable to the workplace where exchanges of essential ideas take place. Our Organizational Culture Design Project supports this goal. It is a unique program centered on workshops, and our facilitators can support an organization's philosophy. We don't guide employees to answers, but rather, seek answers together based on their real feelings and opinions.
▼For inquiries on Organizational Culture Design, please contact the project head, Mr. Endo.